Estimated read time: 3-4 minutes
SALT LAKE CITY — President Russell M. Nelson and his wife, Sister Wendy Nelson, are speaking to young adults in a worldwide devotional on Sunday and they are inviting young adults living between Logan and Nephi to come fill the Conference Center.
Tickets to view the 6 p.m. broadcast in person will be handed out in person at the Conference Center plaza to the first 20,000 people, and doors will open at 4:30 p.m. Overflow seating will be available at the Little Theater, Tabernacle, Assembly Hall, and Social Hall Avenue Meetinghouse for those who do not get a ticket.
Buildings on and around Temple Square will be open from 3 to 9 p.m., and young adults are encouraged to gather before and after the event at the Tabernacle, museums, libraries and the new Social Hall Avenue Meetinghouse.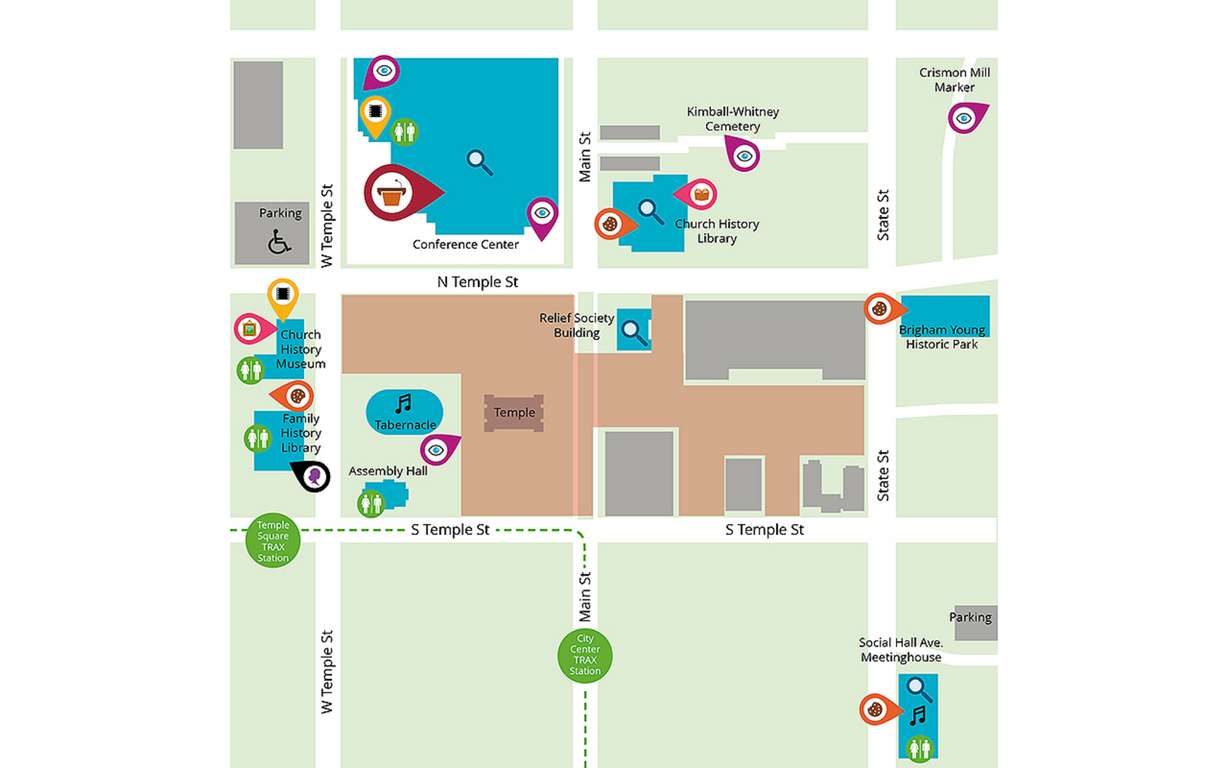 Each of these locations will have activities, including organ performances, viewing of original church history documents, a unique opportunity to walk through the first floor of the Relief Society Building, an art exhibit, a photo scavenger hunt and museum exhibits.
After the broadcast, people will be able to explore the Conference Center, including the roof of the building which provides a view of the Salt Lake Temple renovation. There will be stations with cookies and bottled water for visitors.
Although only young adults and those in their last year of seminary are invited to the Conference Center, the live broadcast is available to everyone. Video and audio files with the event in 39 different languages will be placed in the young adult section of the Gospel Library App soon after the broadcast.
It can be viewed on the church's website, its YouTube channel and the satellite system. A news release said young adults who live farther away are encouraged to gather in local groups to view the broadcast.
People coming to the Conference Center are encouraged to carpool or use public transportation because of limited parking and accessibility concerns with the ongoing construction on Temple Square. The FrontRunner does not provide Sunday service, but TRAX will be operating, and there is a fare-free zone for TRAX near the center of Salt Lake City which includes the Temple Square Station.
For those who do drive, suggested parking areas include the Triad Center, which has parking off 400 West; Park Place, a parking area that spans an entire city block between North and South Temple and 200 and 300 West; Eagle Gate Terrace, which is near the Social Hall Avenue Meetinghouse; and for those with disabilities, there is a parking lot available West of the Conference Center.
There is some on-street parking available, and Salt Lake City pay stations and meters are not enforced on weekends. Some additional parking options can be found at this website.
×
Most recent The Church of Jesus Christ of Latter-day Saints stories