Estimated read time: 4-5 minutes
No day at Snowbird is ever the same: summer, fall, winter and spring all bring their unique flavor to the mountain and make each day special. But what does remain the same throughout the changing of the seasons is the sense of community and camaraderie, as well as each employee's passion and drive to continue to grow and succeed.
People who share a love for the mountains and the outdoors gravitate to Snowbird, and the mountain and terrain make it the best destination in Utah (and one of the best places in the world) to ski and snowboard. Snowbird is unlike other ski resorts and provides year-round winter and summer enjoyment from skiing to summer hiking and biking.
The love, dedication and family atmosphere of their Snowbird team members and their ability to strive to bring out the best in one another is what keeps employees staying for 40+ year Snowbird long careers. Snowbird works to cultivate and explore their employees' passions through shared love and respect for each other and these mountains which then shines through in their guests' experiences.
Perks and benefits
Snowbird offers a wide array of benefits that fit the needs of all kinds of employees and not just avid skiers/snowboarders.
All employees working 30 hours or more receive medical, dental and vision insurance along with a 401K and match. Other benefits include:
In-resort daycare is available seven days a week 8 a..m. – 5 p.m. (or later) with meals included with affordable rates ranging from $575 - $850 per month.
A free winter season pass for the upcoming season which also extends to family dependents, not to mention a limited number of free lift tickets for friends.
Employee Ski Days at the beginning and end of the season.
Employee Summer Activity Day along with employees breakfasts and employee dinners around holidays.
Spa discounts.
Lodging discounts.
Half-price food and drinks, discounts for equipment and clothing.
Free ski/snowboard lessons.
Free skiing for you and your dependents at all other POWDR resorts including year-round free access to Woodward Park City.
50% off tickets at all IKON and Mountain Collective Resorts (50+ resorts worldwide!).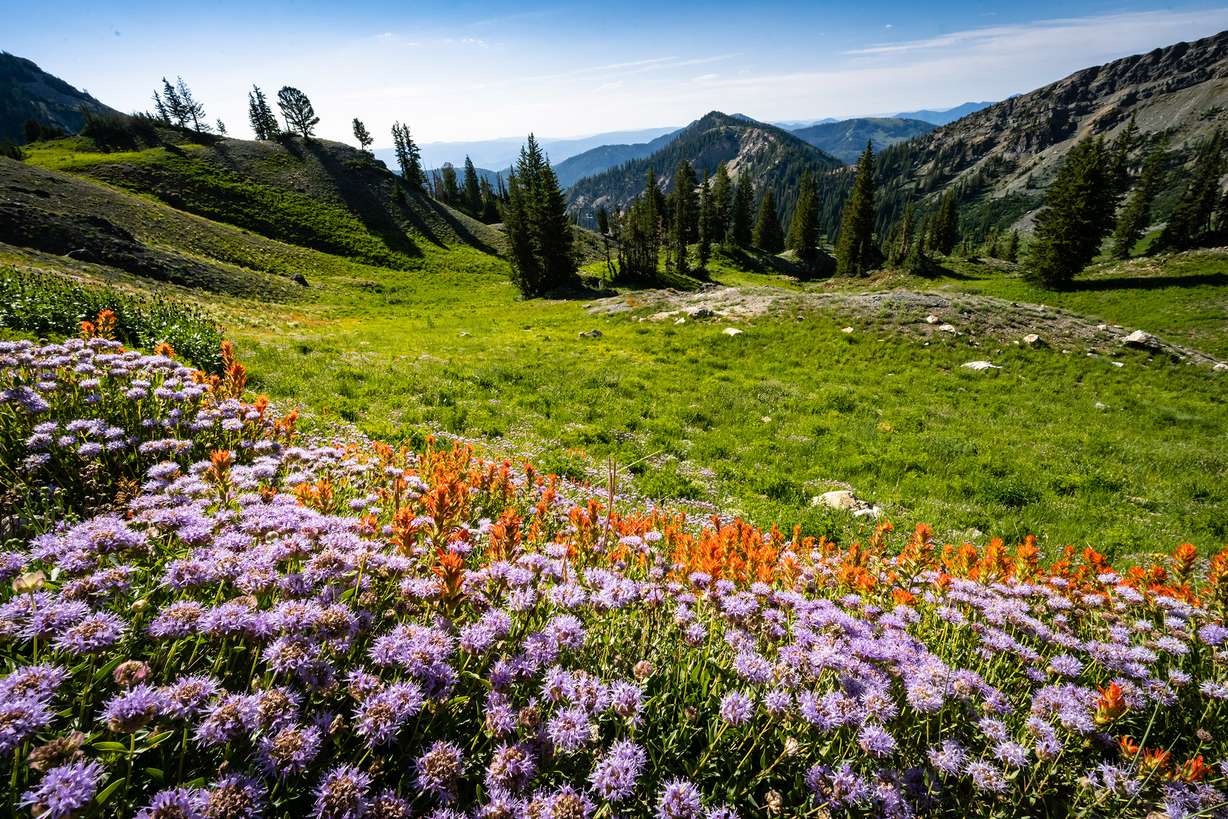 Commute options
Snowbird is a world-renowned mountain resort just outside of the metropolitan environment. Located just 25 miles from downtown and seven miles from the entrance of the canyon making it the closest ski resort in Salt Lake City. Snowbird partners with Utah Transit Authority (UTA) for public bus service to the resort from December through April and for a significant number of employee-operated rideshare (carpool) vans. Snowbird also partners with Canyon Transportation, the airport shuttle service, to provide a daily schedule of employee shuttles to and from the resort to locations in the Salt Lake Valley. All of these ride services are free to employees.
Commitment to environment and community
Snowbird is committed to sustainability and through the help of their employees, they're making improvements to air quality, water quality and energy efficiency. Through Snowbird's Play Forever initiative, we are committed to protecting the environment and inspiring participation in adventure. When you work at Snowbird, you know that you're working for a company that's committed to protecting the environment, and you'll have plenty of opportunities to make a difference.
Discover Snowbird's environmental and community values and see how Snowbird is influencing staff and guest actions to positively strengthen the place Utahns and guests live, work and play. Some of the prior efforts include:
50,000 trees planted on behalf of Snowbird's season pass holders.
$100,000 was donated to the Utah Food Bank to alleviate the impacts of COVID-19.
195,000lbs of glass recycled since 2017.
56,000lbs of compost diverted from landfills since Snowbird's composts program started in March 2021.
You can learn more on Snowbird's Play Forever webpage.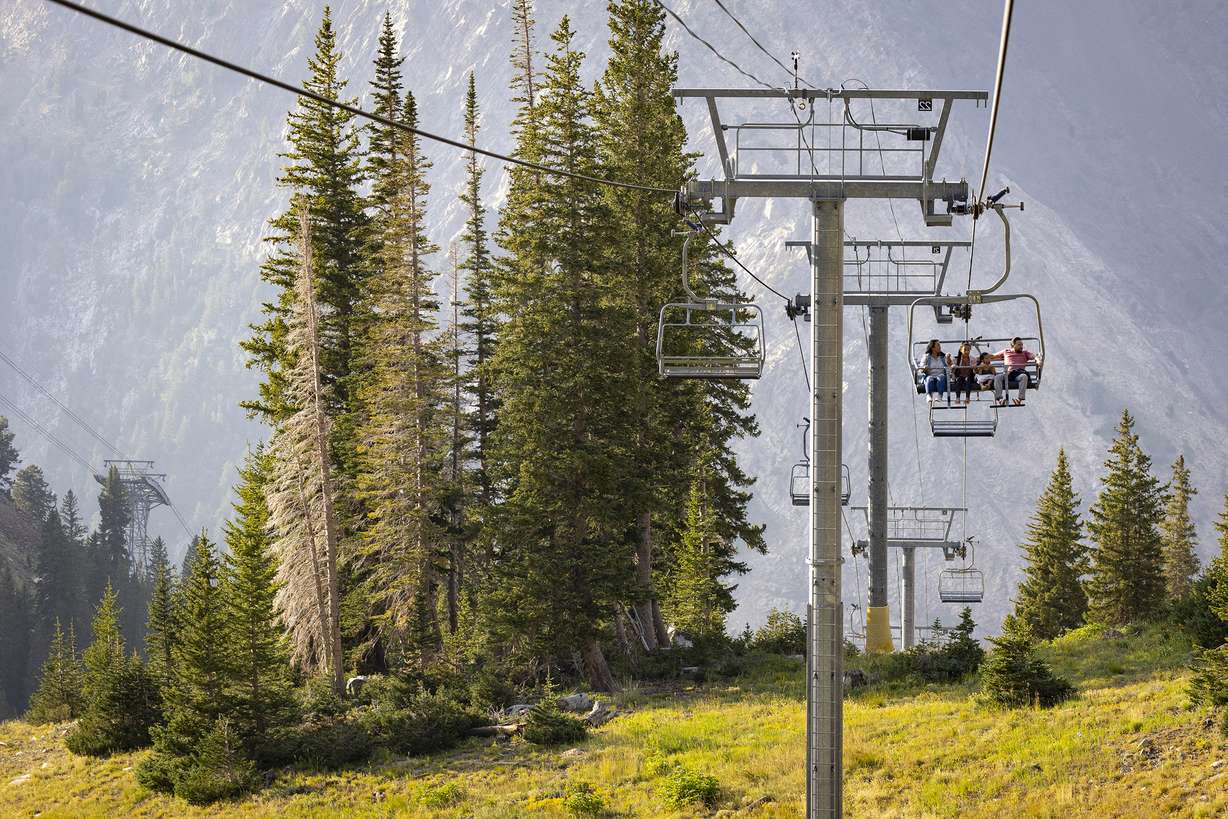 A few of the positions Snowbird is hiring
Banquet Attendants: Join Snowbird's Conferences and Events Team this summer and earn $20 - $30 an hour and get a free season pass for the upcoming season which includes summer activity passes and free scenic summer Tram rides.
30 hours a week on average from June – September (qualified for health benefits.)
Guaranteed to make at least $20 an hour with a $15 hourly wage plus $5 - $15 per hour tip pool.
Cooks: $1,500 hiring bonus for Prep & Line Cooks ranging from $18 - $19.50 per hour.
Dishwashers: Receive all the above-mentioned benefits and pay starting at $18 per hour.
Snowbird has plenty of other great positions open in Conferences and food and beverage including manager roles, bartenders, hosts, counter servers and more. Visit the Snowbird jobs webpage for more information.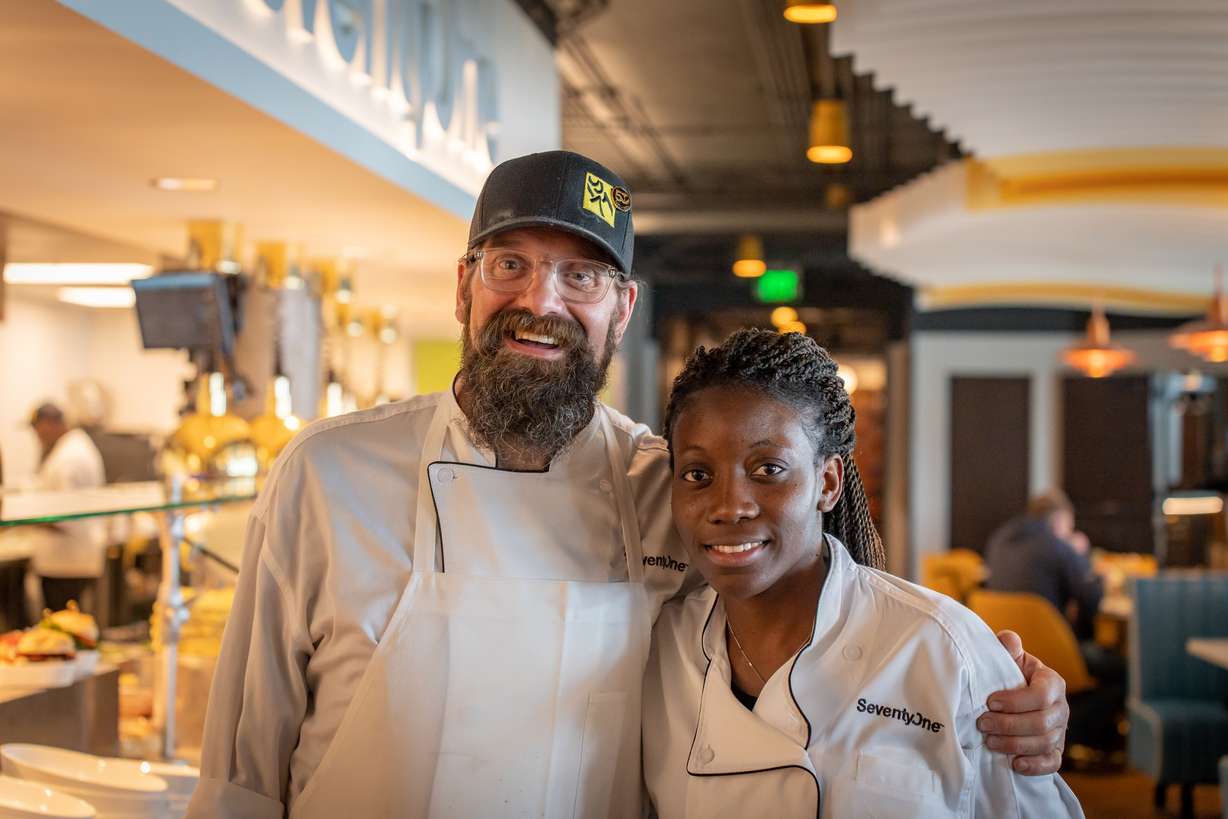 ×